You've probably heard about the rise of NFTs if you've been hanging around the digital world for the past few years. NFT projects allow artists and creators to directly monetize their work and sell digital assets in the virtual world.
However, if you have an NFT project that you want to launch, you may be wondering how to get it to the right market.
Selling and launching NFTs is all about finding your audience. And to do that, you're going to need an NFT launchpad, which is basically a platform where you can list, mint, and market your NFTs.
And if you're looking to kickstart your NFT projects through an NFT launchpad platform, you've come to the right place.
In this article, we're looking at what NFT Launchpad USA is and the different steps to launching your NFT project on different platforms.
Read on to learn more.
What Is an NFT Launchpad?
Before anything else, it's best for us to understand what NFT launchpads are and why NFT launchpad development is important for the future of the market.
In its most basic form, an NFT launchpad platform is a marketplace where creators can directly connect with collectors and venture capitalists that are interested in their works. The platform allows you to sell, list, and buy NFTs from other people, creating a digital ecosystem that can secure ownership and facilitate transfers.
Typically, NFT launchpads raise funds by earning a commission from every sale. While they definitely get a percentage, rest assured that it's a very small and manageable percentage. And compared to traditional art agents and dealers, artists get much more royalties when they sell art on an NFT launchpad.
So, if you have new NFT projects or NFT project tokens you want to mint and introduce to the market, NFT launchpads are a huge help. That said, beginners may have a hard time launching their projects on a new NFT launchpad. So, keep reading as we get into the different steps to using an NFT launchpad in the next section.
How to Use NFT Launchpads for Your NFT Projects
The best NFT launchpads make it easy for users to mint and list their crypto projects. However, entering NFT and DeFi spaces may look different depending on the NFT launchpad you use. That said, there are still a few steps that relate to any NFT launchpad on the market right now. So, here's a basic guide to how you can use an NFT launchpad to launch your NFTs!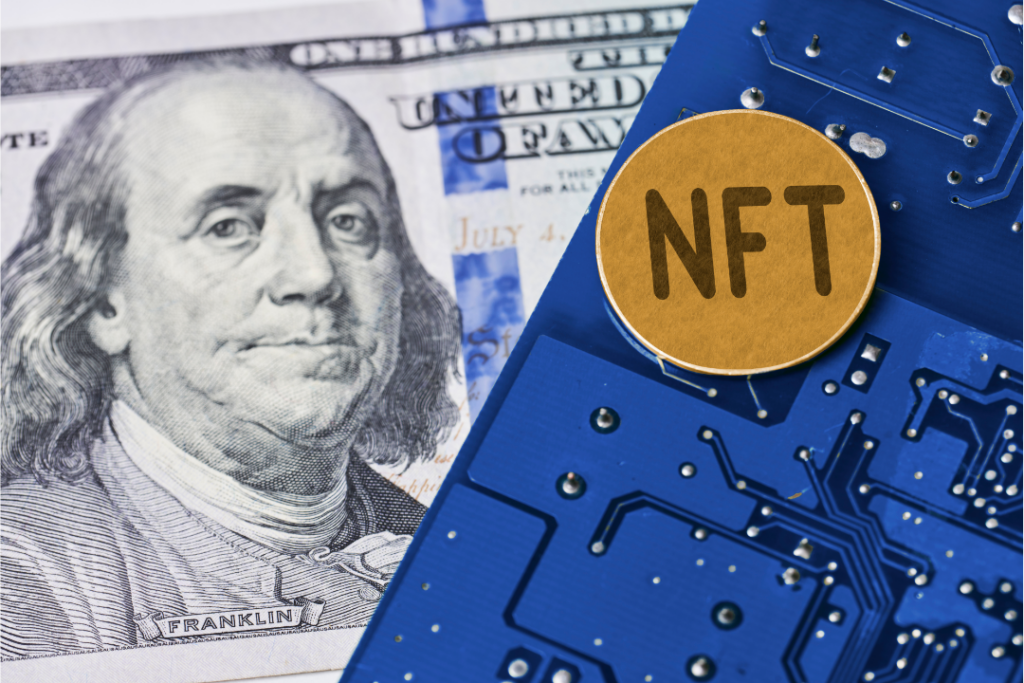 Choose the Right NFT Launchpad
NFT projects entering the market need to go through the right launchpad. The best NFT launchpads can vary from person to person. After all, different launchpads in 2023 are designed to help creators tap into different niches and sell specific tokens.
For example, if you have NFT trading cards, you may want to go through a different launchpad than if you're launching a native utility token. And since there are so many new crypto projects and launchpads entering the market every day, it can be hard to make the right choice.
However, we highly encourage everyone to take the time to find the best launchpad for their needs. That way, it will be much easier to enter the market and find success with your NFTs.
Create Your NFTs
Once you've selected the best NFT launchpads for your needs, you can start creating your NFTs in preparation for listing them on the market. To start, you need to determine the type of NFT you want to create. You can turn any piece of art into an NFT, whether it's a video, song, picture, or even GIF. That said, it's important to choose NFTs that fit your style and would work well with your target market.
On top of that, you need to determine the blockchain technology that your NFT will use. Typically, promising NFT projects rely on the Bitcoin, Ethereum, or Solana ecosystem to mint and sell NFTs.
However, before anything, make sure to look at the crypto launchpad developer's specific instructions for creating NFTs, as they can vary from platform to platform.
Mint NFTs
Before placing your NFT on the market, you have to "mint" the asset. This basically means creating one-of-a-kind digital collectibles that cannot be replicated. The process involves creating the actual NFT and then uploading it to the blockchain to mint it.
To do this, you'll need to input certain information about the NFT that will help you when marketing it to your target audience. That said, creators must pay a minting fee whenever they mint an NFT, which is a small price considering the potential investors that may pay for your art. You can read more about How To Talk To Potential Investors: 5 Tips by visiting https://online.hbs.edu/blog/post/talking-to-potential-investors
Set Your Price & Royalties
Once your NFT is minted, you have to set the price and royalties for the asset. Now, this can be quite a tough process as you have to conduct a lot of market research to determine how much you can or should value your NFTs.
On top of setting the buying price for the NFT, it's very important that you set your royalties. This means that whenever someone sells your NFT to another investor, you get a percentage of the profit. While you are free to set royalties as high as you want, it's best to look at industry standards to determine the best option for your art.
Promote Your NFT
After minting your NFT and posting it on the launchpad, it's time to start promoting it. To get investors and collectors interested in your NFT, you need to make sure your art reaches them. This could mean promoting your NFT on your website, social media page, and other platforms. The goal of this phase is to market your art as much as possible so that collectors see your art and invest in it.
Conclusion: Ready to Launch Your NFT Project in 2023?
Using an NFT launchpad for your NFT project is a great idea. Not only will it help you reach the right market, but it also allows you to start monetizing your art. So, feel free to go through the different steps mentioned so you have an easier time setting up your NFTs on your preferred NFT platform.
Related: