Back in 2014 Dovetail Games, developers of Train Simulator and Euro Fishing, acquired the rights to develop and publish new titles in the iconic Microsoft Flight Simulator series. This began with the publishing of Microsoft Flight Simulator X to Steam just over a year ago, which marked the first time that the series has been available through PC Gaming's most popular platform. Now, in 2016, Dovetail Games are ready to announce not one, but TWO flight simulators will be released this year.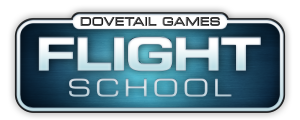 First up will be Dovetail Games Flight School, which is set for release in April 2016.
It appears that Flight School will be the ideal introduction for new players to the flight simulation genre. It will be designed to teach the basics of flying light aircraft as well as the essential premises of flight simulation, while also being highly realistic and authentic. There will be a Free Flight mode, but everything else sounds like it could well be the tutorial mode for the full-blown Flight Simulator, similar to the Train Academy mode in Train Simulator.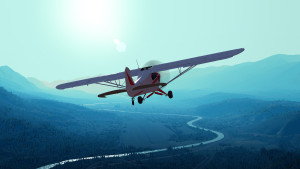 "Flying an aircraft is a rewarding, awe-inspiring experience unlike any other and we want to give more people the opportunity to enjoy that by breaking down the barriers that make flight simulation feel inaccessible," said Stephen Hood, Creative Director at Dovetail Games. "By empowering players to handle the controls of the aircraft, we will help them to immerse themselves in the very best and most thrilling aspects of flying in an up-to-date and technically cutting-edge environment."
Paul Jackson, CEO at Dovetail Games added, "People have always dreamt of being able to fly and through Flight School, we aim to satisfy that dream and give people the opportunity not only to learn to fly but to really soar as they explore the world. Flight simulation has always been important in the world of gaming but it hasn't kept up – the core experience hasn't progressed since the launch of Microsoft's Flight Simulator X back in 2006 and that means we've missed at least one or maybe even two generations of players who would have adored flight simming, but for whom it wasn't appropriate. Our aim is to get back to that place, to restore the former glory of flight simulation as an enjoyable and engaging pastime. Consumers today expect a much slicker experience across all genres. They want simulations that are realistic but also accessible. They want to be led to a place where the focus can be on reaching great levels of accomplishment, rather than struggling to get to grips with the operational aspects. And that's precisely what Flight School will deliver."
Dovetail Games Flight Simulator will release in the latter part of 2016. Both games will be available on PC.
Related: